An experience for young and old people
…. is our original Mongolian yurt.
At that wonderful place we arrange creative activities, time for storytelling, various training for relaxation and gymnastics, introductory workshops in clowning & puppetry and more.
Two times a year we are also preparing a small exhibition.
offers
Batiks & Ecoprint
Felting with natural wool
story time
Gymnastics: back & joints, posture, functional training. Stool gymnastics, Pilates, Yoga,
Qi Gong, Jin Shin, The 5 Tibetans
Relaxation training: PMR, AT, Time line, trigger point massage, mobilization, stretching, spec. Cervical / shoulder / neck relaxation
With a mobile yurt tent we are also in move several times a year… at events, to project weeks in schools and can be taken on private parties. The program will be developed individually and as needed.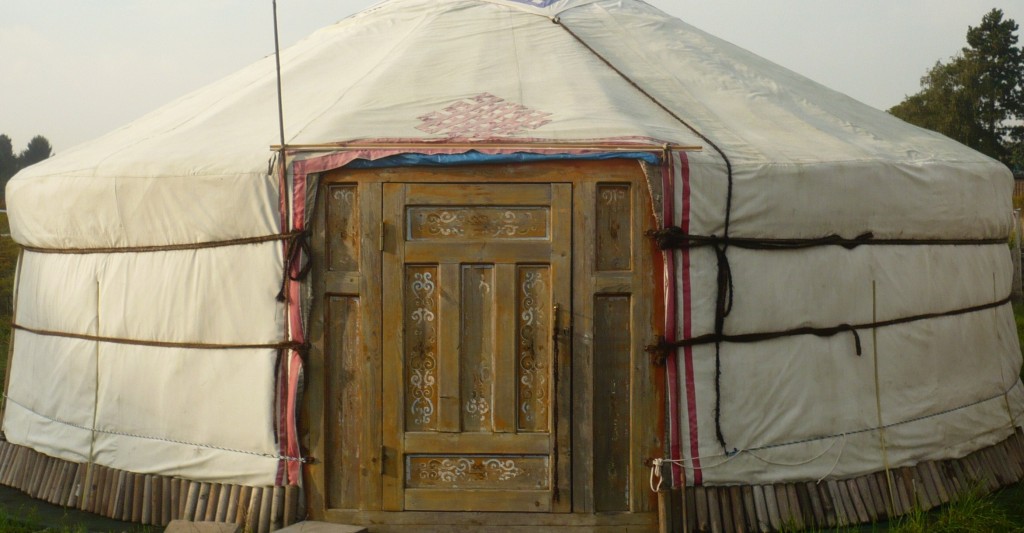 Figures & Masks – build & play … an 3 days workshop

… whether human or animal hand puppet or mask – this workshop is all about figures and masks of various kinds!
Start on Friday at 16 o'clock. After a creative round sitting at tea and coffee it starts:
Up to 21 clock its works, sanded, primed, discussed, painted, laughed, dyed, sewn …
Saturday & Sunday after a nice breakfast we happily continue to our work.
At lunch we will have some  warm or cold meal.
The first pieces are already finished or are ready for drying.
In the afternoon we strengthen ourselves again with tea or coffee, so it can go on merrily.
On Sunday at about 15 o 'clock the final presentation takes place. A beautiful sight of all the wonderful creations that give us inspirations for new ideas. ;-)))
The participation fee of 180 EUR or 1880 skr. includes taxes, breakfast, lunch, coffee breaks, soft drinks and material consumption.
The next DATES:
23.-.25.05.2015 in 18276 near Güstrow
I offer my workshops in Berlin-Spandau, in Mecklenburg Vorpommern near Güstrow and in Sweden / Västernorrland.  A good opportunity to connect holiday in Sweden to a treatment or a workshop. The workshops are intended for different target groups and also of the max. Number of participants is limited. On request it is possible to arrange  similar workshops specific to your institution / your company need and also create completely new.